52 x 11 Is a delightful series for pre-schoolers.
© 2009 ASE Studios Pty Ltd , Zebra (I) Productions Inc. and Big Animation Pty Ltd.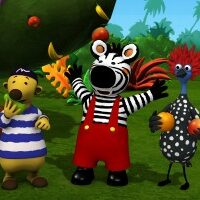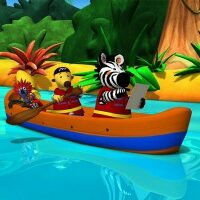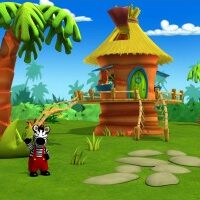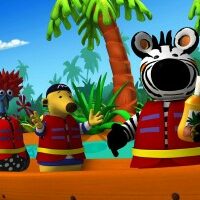 On a tropical island, Zigby is the star of the show - a lovable Zebra who literally 'trots into trouble' with his friends McMeer an adorably innocent meerkat and Bertie an anxious guinea fowl.   Zibby's cozy jungle home nestled in a tree, is a fourite place for Zigby and his friends to play.  The jungle is a great place for adventures and through their antics, Zigby and his two best friends create commotion in abundance for everyone on the island. 
A natural born leader, Zigby has a lively Imagination and is mischievous, but  very resourceful.  In each episode, he comes up with an offbeat idea that he just has to follow through.